CSA-A New model of Farming Practice.
"Community Supported Agriculture (CSA) groups are a great way to support local farmers and gardeners while making sure the freshest seasonal fruits, vegetables, dairy, and in some cases meat wind up in your fridge and on your dinner table. A few years ago, it was difficult to find one in your community, but today joining a CSA is easier than ever."
So, you read that quote right? Does it make any sense to you? Has anyone told you about this method of agriculture practice or you have just heard it right here? Today we are going to pile up a new technology in Agriculture Commerce that has been fantasizing the globe recently. Enough of intro, let's dig in !!
A CSA is a different way of getting fresh produce to your table. Instead of buying your fruit and vegetables from a grocer or middleman, a CSA is a loosely organized group of customers and farmers who organize to sell "shares" of the farmers' crops to the customers, who in turn subsidize the farmers, their operations, and often their families. Some CSAs ship directly to customer homes, but others allow you to pick up your share at a nearby collection point.
To elaborate, CSAs are partnerships of mutual commitment between a farm and a community of supporters that provide a direct link between the production and consumption of food. Supporters usually cover a farm's yearly operating budget by purchasing a share of the season's harvest and in some cases they assist with the farm work. In return, the farm provides, to the best of its ability, a healthy supply of seasonal fresh produce.Typically, farmers try to cultivate a relationship with subscribers by sending weekly letters of what is happening o the farm, inviting them for harvest, or holding an open- farm event.
So, how CSA started?
CSA was first coined in the northeastern united states in the 1980's , influenced by the European Bio-dynamic agriculture ideas formulated by Rudolf Steiner. Two European farmers, Jan Vander Tuin from Switzerland and Trauger Groh from Germany, brought European bio dynamic farming ideas to the United States in the mid-1980s.Vander Tuin had co-founded a community-supported agricultural project named Topinambur located near Zurich, Switzerland. Coinage of the term "community-supported agriculture" stems from Vander Tuin. This influence led to the separate and simultaneous creation of two CSAs in 1986.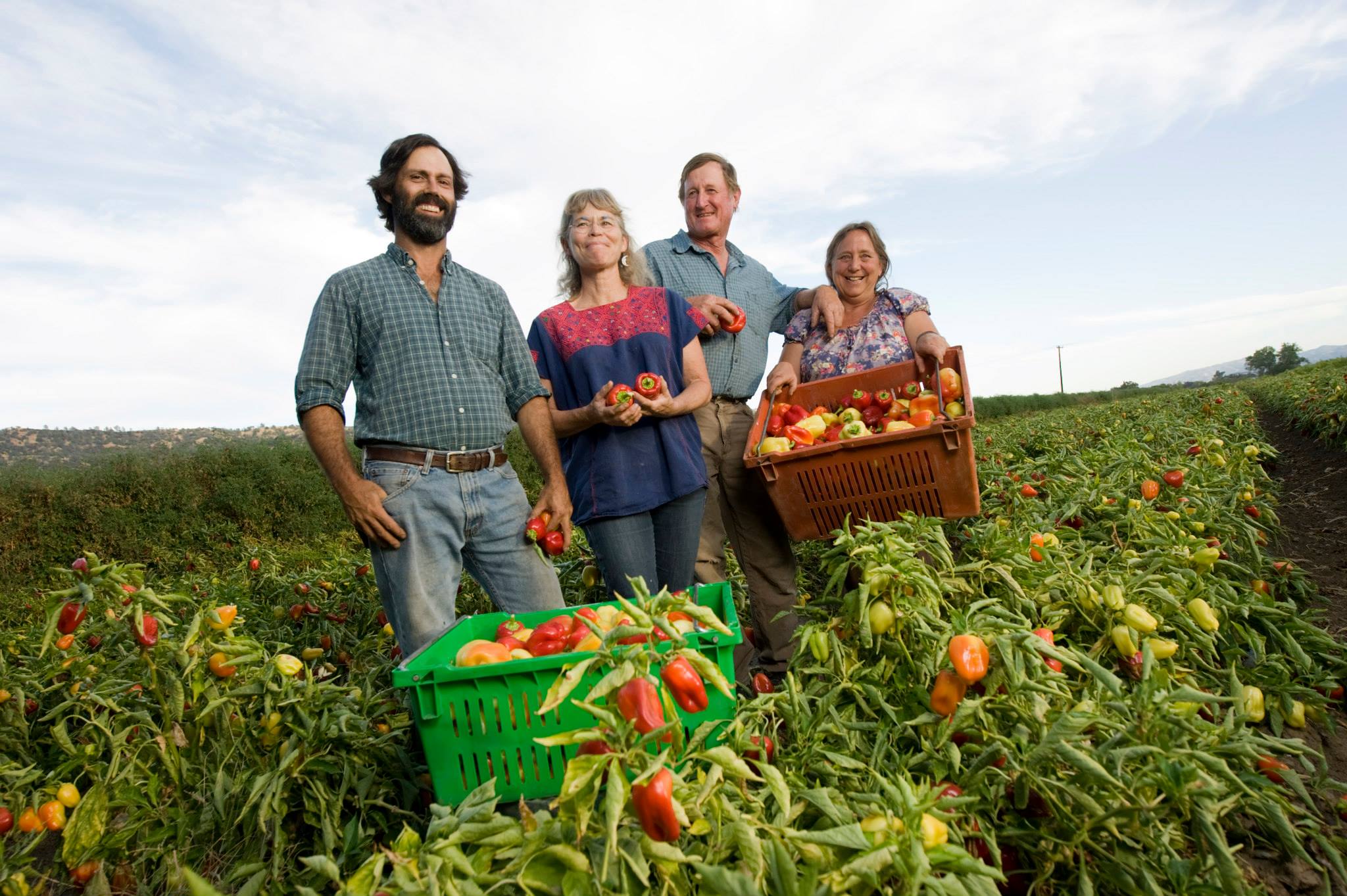 Since the 1980's, Community Supported farms have been organized throughout North America- mainly in New England , The Northwest , the Pacific Coast , the upper-Midwest and Canada. North America now has at least 13,000 CSA farms of which 12,549 are in the US according to the US Department of Agriculture in 2007.Since 2008, the international CSA network Urgency has been coordinating dissemination and exchange programs that have resulted in the creation of dozens of small-scale CSA in Central and Eastern Europe.CSA was introduced to China following a series of food safety scandals in the late 2000s. It was estimated that there were more than 500 CSA farms in China by 2017. They have been a critical force in the development of the organic and ecological farming in China. Chinese CSA farmers, researchers and civil society organizations gather annually at the national CSA symposium held since 2009.
Four fundamental ideas of CSA
1. Partnership: This partnership is characterized by a mutual commitment to supply (by the peasants) and up-take (by the consumers) of the food produced during each season.
2. Local : this means promoting local exchange. Local Solidarity-based Partnership between Producers and Consumers are part of an active approach to localizing the economy.
3. Solidarity : partnerships are based on solidarity between actors and involves: – Sharing both the risks and the benefits of healthy production that is adapted to the natural rhythm of the seasons and is respectful of the environment, natural and cultural heritage and health.
4. The Producer/ Consumer Tandem : is based on direct person-to-person contact and trust, with no intermediaries or hierarchy and no subordination.
Why CSA?
New forms of property ownership: the idea that land should be held in common by a community through a legal trust, which leases the land to farmers.
New forms of cooperation: the idea that a network of human relationships should replace the traditional system of employers and employees.
New forms of economy: that the economy should not be based on increasing profit, but should be based on the actual needs of the people and land involved in an enterprise
Why you should join a CSA ?
Supports Local Farmers : Unlike other methods of going to grocery store or Super market to buy the farmer produce, its a great way to give money directly to the farmers for their hard work throughout the production process.
The freshest Possible Seasonal Eats : Since all of the fruit, vegetables, and dairy you get from a CSA are locally-grown, everything you get would be fresh and free from any contaminants.
Try new, Healthier Foods : Most farmers in a CSA will throw in new and different crops at times to see how well people like them and how well they grow. Your regular share will usually contain a delicious surprise.
Cheaper products : Most people wouldn't consider a CSA the most affordable option when it comes right down to your affordable price.
How do I join CSA ?
Once you've found a CSA in your area, joining is usually as simple as filling out your information on the group's website or placing a phone call. You'll often have to pay for your seasonal share up-front, but once your payment is processed, you'll often get a welcome kit with information about the farm and the farmers you're supporting, how you can get involved on the farm if you so choose, and what the delivery schedule looks like.
Can CSA revolutionize Agriculture ?
Being a new system of Agriculture practice, CSA holds wide range of potential to both the farmer and Environment.
First the farmer would get the chance to know the people they grow food for. There would be a better cash flow for farms as they plan for a new season. When farmer can identify their market before the beginning of the season, they can plan for their resources more efficiently which means less waste of money and of crop. And further they can eliminate the middle man in the entire production and marketing process.
This system would cause less impact on environment too. Because, the buyer and farmer would be under same periphery, there would be less carbon-dioxide emission from the energy required to transport and refrigerate produce across long distances. There would be no groundwater pollution from pesticides and fertilizers, which ensures better drinking water for us and future generations. The pond ecosystem would be conserved efficiently from the runoff of fertilizers that feeds oxygen-depleting organisms. There would be Management of healthy nutrient cycling of the soil by maintaining the balance of things like nitrogen, phosphorous, and methane. Elimination of the "hidden cost" of pesticide and fertilizer production on the community. This is an almost 10 billion dollar industry!
As you can see, there are plenty of reasons to join a local CSA this year. How about you?Are there any benefits you'd like to add? I hope you will, along with me,look forward to the health of yourself, your family, your community, and the next generation as you consider supporting local farms in the upcoming growing season! Cheers !!
References