Snow leopard and climate change
The snow leopards (Panthera unica) are beautiful and spotted (grayish white with black spots) coat creatures having thick fur. Their adaptation to cold habitat is facilitated by long thick fur to insulate from the cold. Their wide and fur-covered feet distribute their weight over soft snow, like natural snowshoes. They are generally very shy and well camouflaged, and hardly ever seen. They prey upon the sheep and can kill other animals three times their weight. But also, they can rely upon smaller animals such as marmots, hares etc.
The days are becoming warmer and warmer than they used to be. The spring comes so earlier and the winters lengthen short enough. Probably, this is the effect of climate change. Among the tremendous effects of changing climate, one of those is, jeopardizing the life of endangered species, where, snow leopard also could not resist. Snow leopards, globally assessed as vulnerable species, according to IUCN Red list, are perfectly adapted to the cold and dry habitats. It's true that they are quite resilient to the direct impacts of climate change in near term but we can't deny the fact, that they are susceptible to the indirect impacts. Vanishing habitat and the decline of prey are also contributing factors.
In Nepal ACA region is considered as one of the most prone region to climate change. According to a research made by Green hood Nepal, it has been reported that the temperature of this region has been increasing by 0.06°C per year whereas precipitation has been decreasing by 2.24 mm. Clear indications of these impacts can be seen on Himalayan glaciers, which are melting rapidly. Sudden change in climatic pattern results in destruction of habitat. And, if it continues, livelihood of large number of snow leopard in the Himalayas is uncertain, crafting the greatest long-term threat to their existence.
The key acquaintances considering the following factors: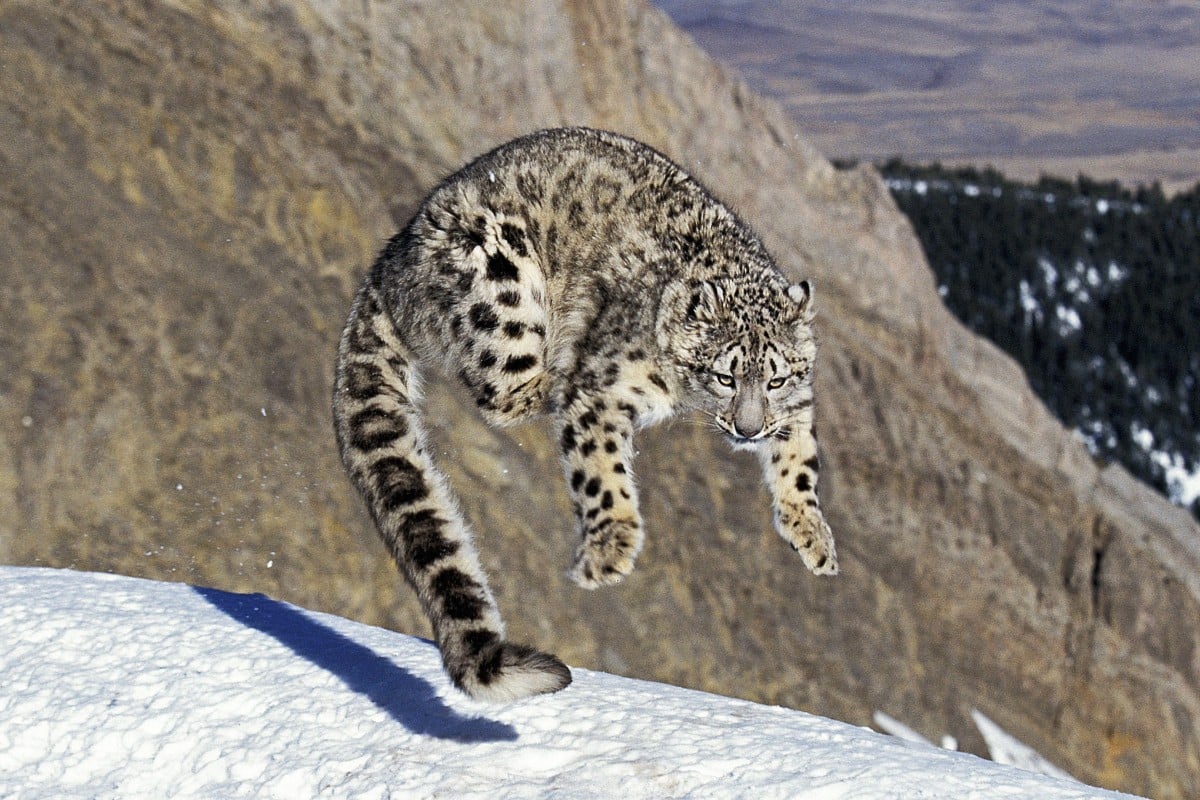 Sensitivity: As the Earth gets warmer, animals that need to live in cold places like snow leopard are unlikely to persist.
Adaptive capacity: Being able to tolerate a wide range of temperatures and having high dispersal ability can be flexible to some extinct. When the boundary exceeds, the animal can't respond to further climatic conditions and become potentially vulnerable to a changing climate.
Coverage: The extent of climatic change and variation that the species encounters makes their life susceptible towards threat.
Additional threats: Related coercions made by human responses towards changing climatic conditions intensify the threats.
The preliminary population estimate of snow leopards in the Nepal Himalaya conducted by WWF in collaboration with the government's Department of National Parks and Wildlife Conservation (DNPWC) has showed the presence of about 300-400 animals, while Mustang alone records 17 leopards.
It is well known that climate change is worsening day by day. Although we can't undo the impacts that have already been caused but still, we can reduce the approaching effects. Therefore, it is responsibility of the concerned sectors to ensure every snow leopard is living safely in their natural habitat. If proper conservation methods are not applied, then existence of snow leopard is at risk.